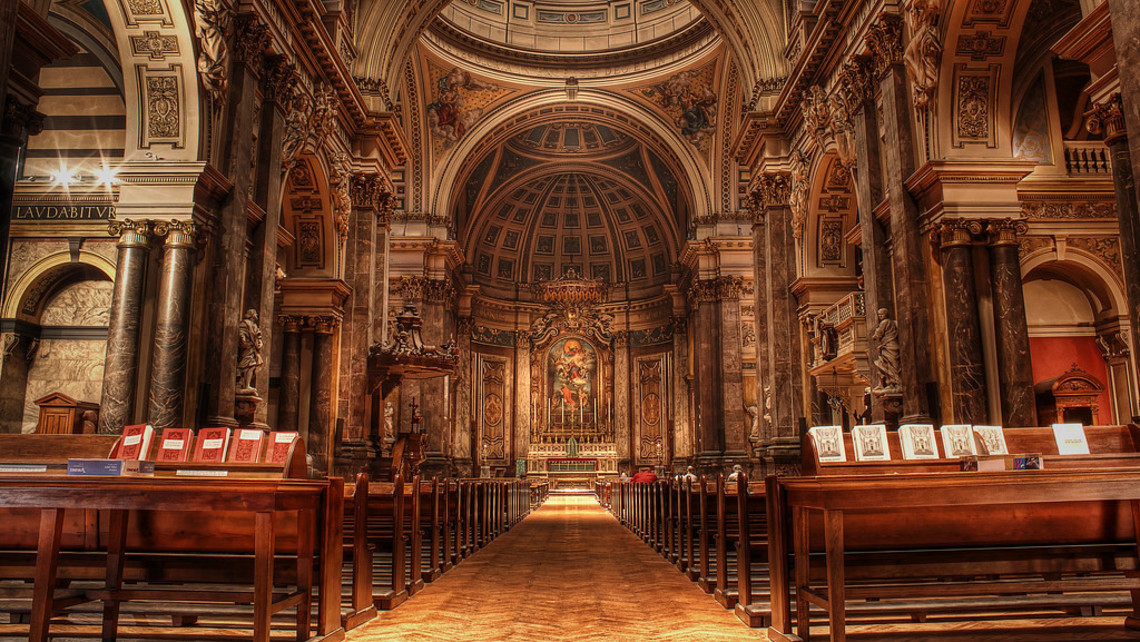 Paper for SJHN Association 2020 Conference
Mary Oberle Hubley
Nicholas-Maria Publishers
Huntington, Indiana
Saint John Henry Newman's Poetry in Liturgical Song
The canonization of John Henry Newman (1801-1890) in October of 2019 inspires interest in this literary Englishman's lifelong practice of composing poetry. When he was 35, for example, Newman and several gifted poetry-minded friends joined in compiling their verses into a small printed volume:
In Lyra Apostolica, a collection of short poems by J. H. Newman and his friends in the British Magazine, "where they had the advantage of originally appearing, in the humble hope that they may be instrumental in recalling or recommending to the reader important Christian truths which are to this day in a way to be forgotten. . ."
J.H.N. Oxford
The Feast of All Saints, 1836
Thirty years later, Newman collected altogether his prodigious corpus of 180 poems and verses, including his verse translations of ancient Christian hymns. These were all published in 1867 as Verses on Various Occasions.
It is a happy coincidence that John Henry Newman wrote many verses in iambic pentameter meter: a poetic pattern of five accents, or stresses, per line. Because of this, some of Newman's poetic texts conform to the musical structure of a number of Gate of Heaven hymns. Through use of the ancient practice of contrafacta (the substitution of a text or poem into a specific melody, without any alteration of the melody), nine selections from the Saint's poetry are here presented. They are clothed, as it were, in the same hymn music as Lead, Kindly Light (n. 38). Through these verses, one may gain more than a glimpse of the man later to be proclaimed a saint: his keen sense of conscience, his moral sensitivity, and his depth of human feeling. Coincidentally, it's interesting that Newman's friend and fellow Oratorian, Father Frederick William Faber (1814-1863), often used the same meter for his voluminous poetry: hence, Of Eternal Years (n. 43, 44).
Christmas Without Christ (n. 49) prophetically laments the growing loss of the Sacred in society and the eroding observance of Christian feast days.
". . . How can I keep my Christmas feast in its due festive show, reft of the sight of the High Priest from Whom its glories show?" Further denoting the darkness in the Christian world, Newman situates its source thus in Candlemas (n. 50): " . . . we hide in our own hearts, and count the wounds of passion and of pride."
We see St. John Newman's inward gaze in several deeply confessional poems such as The Scars of Sin (57). The poet laments that his "good angel. . . now scarce dare gaze on me, scar-seam'd and crippled still. . ."
In The Two Worlds (n. 55), he reminds us that "This gaudy world grows pale before the beauty of Thy Face." And Death (n. 54), subtitled Hora novissima, or 'the last hour,' is solemn: "Whene'er goes forth Thy dread command, and my last hour is nigh …."
For the Dead (n. 56): "Help, Lord, the souls which Thou hast made, the souls to Thee so dear; in prison for the debt unpaid, of sins committed here."
O God from God (n. 52) is the Saint's translation of an ancient Latin breviary hymn, Consors Paterni luminis: "O God from God, and Light from Light, Who are Thyself the Day . . ." Thus, we may here witness the poet's transparency of soul: his deeply personal moral struggles; his down to earth humility; and his instinctive knowledge of human nature. We easily see in St. John Henry Newman a friend: that we may speak cor ad loquitur (heart to heart) to him; that he understands us.
*Photo of The Brompton Oratory